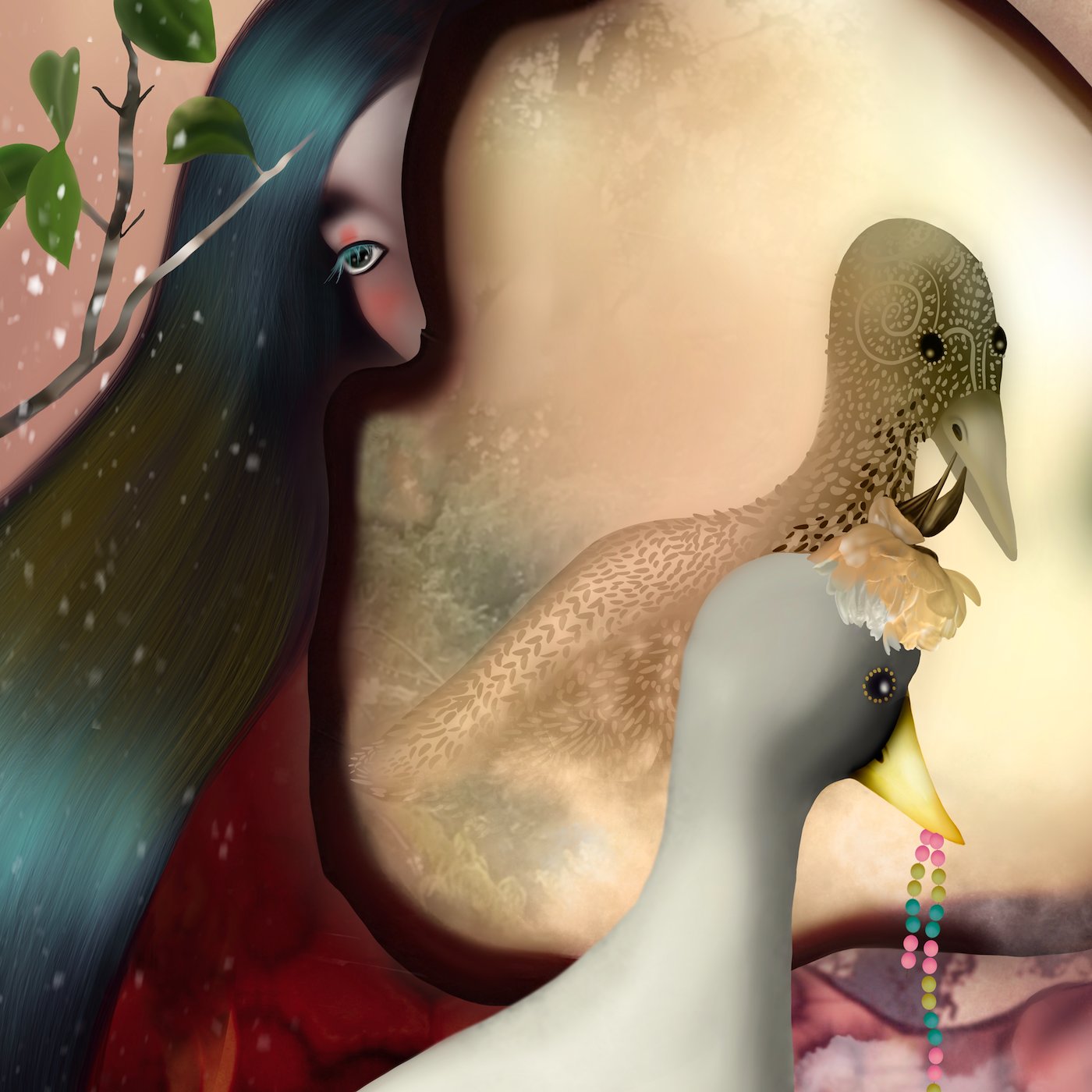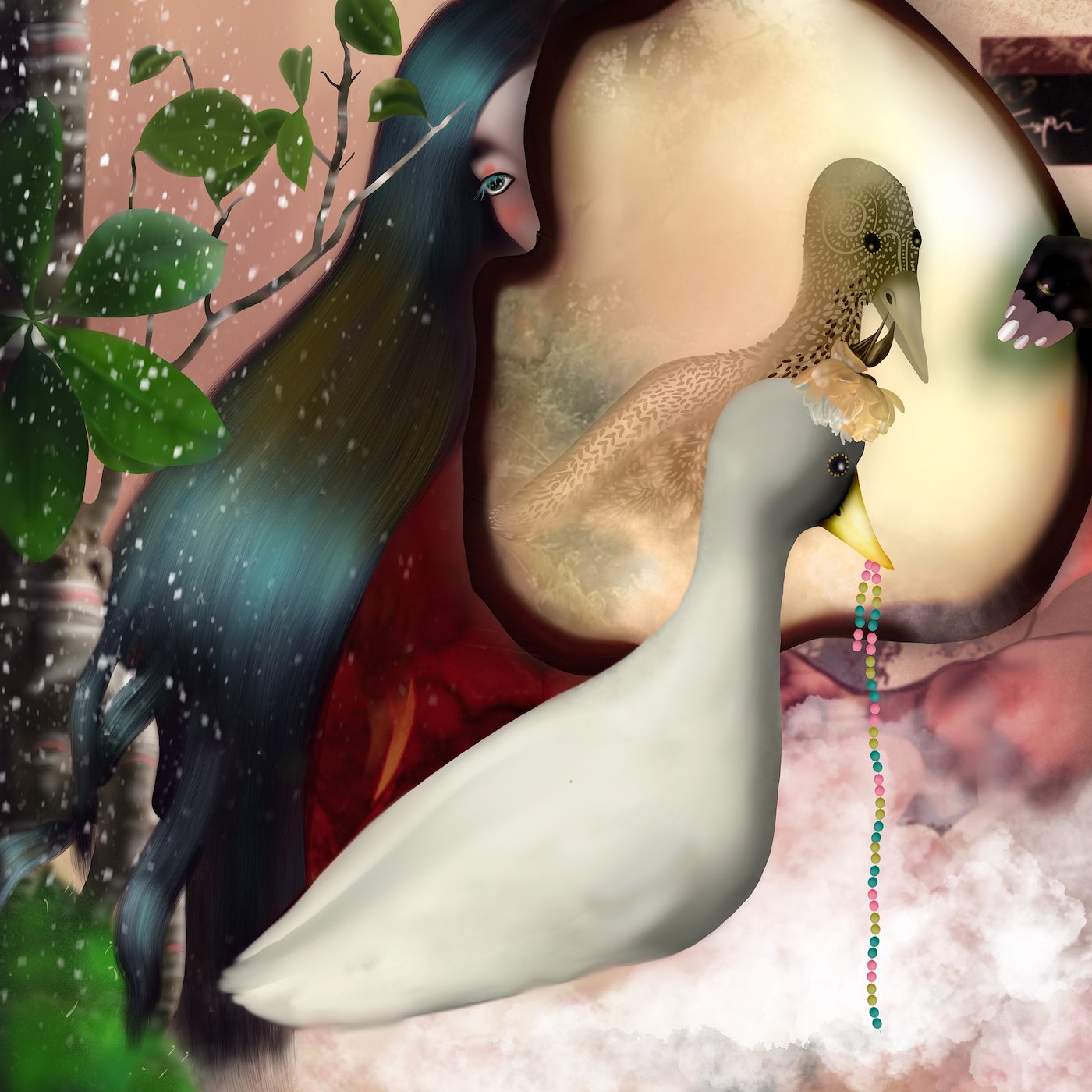 Shamanic (2022) (with closeup)
by © M'âOphélie alias sophia D. S. wright
Digital mixed media
Composed on iPadPro
With Procreate
Original artwork 34x34 in.
Open edition fine art prints available at : https://www.saatchiart.com/maopheliesophia
The story of this art piece started a long time ago with the imaginary portrait of a shamaness. Initially, it was her and only her, holding a screen of blossoming blue clouds. And her skin and fingers were blue also, as a summer sky.
Then, the picture got blurred with flames of fantasy, orange diffused shapes swaying around the central figure. And I let it go …
A few weeks ago, I found an antique bird, small and smooth as a fetish. And it occurred to me that this bird belonged to the shamaness. Floating on a sea of white clouds, the bird entered my old painting with the first snowflakes, and in this midwinter sweetness, the shamaness blushed, as her screen cleared out to become a bronze mirror revealing a golden bird.
Now is the time of enchantment - all walls have faded away, a tree has grown in the sweet moss and receives the caress of the snow, the birds hold precious gifts in their beaks - a peony and a necklace of ground glass pearls -, the shamaness wears a mysterious ring on her finger. All is silent.
*
Shamanic was composed on iPadPro with Procreate. As in all of my digital work, my signature plays a role in the composition : A little enigmatic accent, here, my name displayed in the form софи (Sophie) in a square partially hidden by the magic mirror.
*